We offer an extended service for 2-11 year olds to provide care for after school hours, from 3pm up to 6pm, 5 days a week, during term time.
The After School Club offers a range of activities for all ages and stages of development. We are happy to collect children from Manor Primary School (please see our policy for more details). We will provide a light snack for children staying for the full session, including sandwiches and a piece of fruit.
If you are interested please contact us for more information.
After School Club Prices for school aged children
Short Session
3:00pm - 4:30pm
Full Session
3:00pm - 6:00pm
Our staff are all qualified or studying towards Childcare qualifications.
Regular bookings for After School Club pay monthly over 10 months October-July. For casual After School users, please make payment with booking.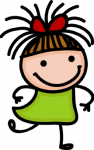 Want an After School Club booking?
Please contact us to request a booking form.